350 Days
Until the 2020 Election
---
IMPEACHABLE OFFENSES MOUNTING
---
As the Democrat's attorney walked Ambassador Marie Yovanovitch through her experience being smeared by the President, Trump doubled down and smeared her again, this time on Twitter as she was testifying.
This is a case of pictures being worth more than a thousand words. Here are clips of key moments when Yovanovitch described – and was subjected to – Trump's smears.
First, Adam Schiff reading parts of Trump's real-time tweet while Yovanovitch was testifying. As he said, "some of us take witness intimidation seriously." 
https://www.youtube.com/watch?v=Xzj_SPlNpA0
And Yovanovitch describing how she felt after reading the summary of Trump's explosive conversation with Ukrainian President Zelensky.
https://www.youtube.com/watch?v=qXrW8PAiXUg
Yovanovitch's record of service is unassailable. Her testimony was so damaging that the Republicans struggled to put a glove on her.
President Trump told Zelensky, "The woman is bad news."  He may be right. Just not the kind of bad news that he meant.
Trump is Self-Impeaching!
Let's Finish the Job!
Make Your Calls!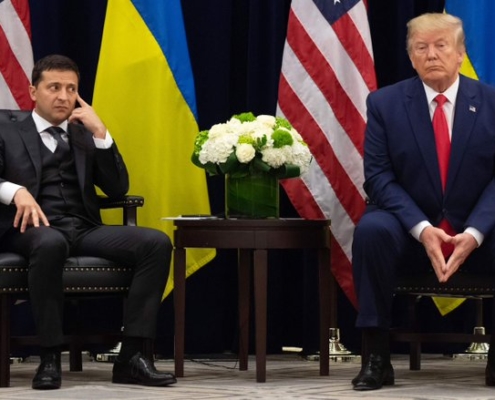 ---
**ACTION ONE: CALL OUR SENATORS**
https://ord2indivisible.org/wp-content/uploads/2019/11/Trump-bribed-Ukraine.jpeg
383
680
CTA Team
https://ord2indivisible.org/wp-content/uploads/2017/06/ord2Logo-300x105.png
CTA Team
2019-11-18 06:38:39
2019-11-18 06:43:07
CALL TO ACTION #805: Impeachable Offenses Mounting (November 18, 2019)