CALL TO ACTION #664: Safeguard Our Elections! Hold Trump Accountable! (April 25, 2019)
"RUSSIA, IF YOU'RE LISTENING…"
SAFEGUARD OUR ELECTIONS!
HOLD TRUMP ACCOUNTABLE!
---
The Mueller Report found that Russia "…perceived it would benefit from a Trump presidency and worked to secure that outcome…" Russia attacked us by:
Creating fake accounts supporting Trump that may have reached 126 million people on Facebook and millions more on other social media
Organizing dozens of rallies supporting Trump
Stealing and releasing documents from the Clinton campaign to benefit Trump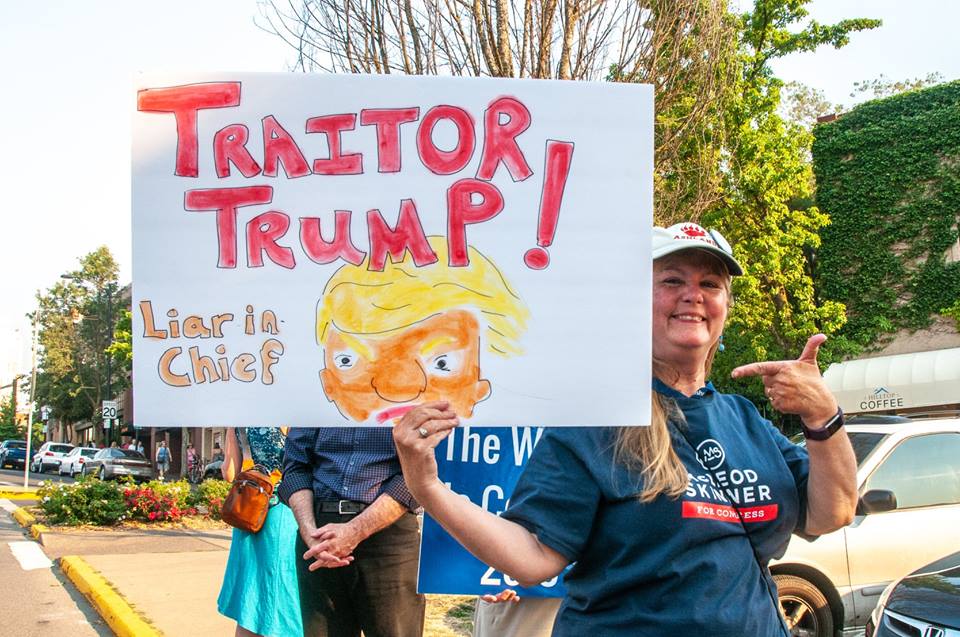 The Report confirmed many facts that Trump labeled "fake news." The investigation "… established multiple links between Trump Campaign officials and individuals tied to the Russian government." But Trump did not condemn the attacks, investigate what happened, or seek to prevent it from happening again. Instead, he:
Welcomed and encouraged the attacks ("Russia, if you're listening…")
"[E]xpected [he] would benefit electorally from information stolen and released through Russian efforts…"
Took Putin's word over US intelligence sources that Russia was responsible
Criminally obstructed the investigation into Russia's crimes
Discourages efforts to safeguard our electoral system
Congress must do its job. It must stop ongoing attacks. It must investigate the national security threats posed by Trump's strange deference to Putin. WHERE'S WALDEN!?!
Follow the Money!
Hold Trump Accountable!
Hold Greg Walden Accountable!
https://ord2indivisible.org/wp-content/uploads/2019/04/July-18-lineup-on-main-st-e1556200037215.jpg
390
600
CTA Team
https://ord2indivisible.org/wp-content/uploads/2017/06/ord2Logo-300x105.png
CTA Team
2019-04-25 06:50:53
2019-04-25 06:50:53
CALL TO ACTION #664: Safeguard Our Elections! Hold Trump Accountable! (April 25, 2019)