Call to Action: October 25, 2018
DID YOUR BALLOT ARRIVE? IF NOT, CLICK HERE OR LET US KNOW SO WE CAN HELP!
DAYS UNTIL BALLOTS DUE:
12

---
REJECT JUDICIAL NOMINEES CONSIDERED
DURING SENATE RECESS
---
The GOP's rush to confirm as many of Trump's extreme, unqualified judicial nominees before a new Congress—by refusing to honor blue-slip opposition, ignoring the ABA's "unqualified" ratings, failing to properly vet, stacking hearings with multiple nominees—allowed Trump to set record in 2017 for first-year appeals court confirmations.
Nevertheless, McConnell, complaining of Democratic intransigence, forced Dems to confirm 15 additional conservative judges by threatening to keep the Senate in session to vote on all pending nominees—bringing the total of confirmed judges to 84, which is twice what Obama achieved in the same period.
The Judiciary Committee further shattered the process by holding hearings during the recess—without Democratic consent, when Dems were unavailable. The 3 circuit and 6 district court nominees considered include:
Alison Rushing (4th)—interned for a group on the Southern Poverty Law Center's (SPLC) hate group list; unlicensed in North Carolina; ABA "unqualified" because practiced only 10 years; Federalist Society member; anti-LGBTQ; no judicial experience
Eric Miller (9th)—opposed by home senators and national/local tribes; Federalist Society member; anti-consumer/labor/reproductive rights
Bridget Bade (9th Cir)—only judicial experience is district court magistrate judge, where she largely issued procedural orders, reports, recommendations
Oppose

ALL

Unqualified Extremist Nominees! 
---
**ACTION ONE:

CALL OUR SENATORS**
SAMPLE SCRIPT FOR SENATORS WYDEN AND MERKLEY:
"My name is [–] and I'm a constituent and voter from [city], Oregon [zip code]. I am calling to object to the Judiciary Committee hearings which were held during the Senate recess without the minority's consent and in their absence. Grassley's refusal to postpone these hearings made it impossible for Democratic members to effectively scrutinize this slate of nominees. Many of the 3 appeals court and 6 district court nominees, such as Alison Rushing, Eric Miller, and Bridget Bade, lack experience and/or hold extreme views that would make them unworthy of elevation to lifetime judicial appointments. Since Grassley suspended the rules to push his agenda, I am asking that the Senator (1) commit to voting NO for any nominee considered during the recess, (2) urge Judiciary Committee members to boycott committee markups when these nominees are considered, and (3) object to unanimous consent agreements to confirm when they reach the Senate floor during the lame-duck session. Please thank the Senator for everything he is doing to fight these absurd, rule-breaking practices by the GOP and ask him to keep up the good work. Thank you."
Portland: (503) 326-7525, DC: (202) 224-5244
Salem: (503) 589-4555, Eugene: (541) 431-0229
Medford: (541) 858-5122, Bend: (541) 330-9142
La Grande: (541) 960-7691
https://www.wyden.senate.gov/contact/
SENATOR JEFF MERKLEY 
Portland: (503) 326-3386, DC: (202) 224-3753
Salem: (503) 362-8102, Eugene: (541) 465-6750
Medford: (541) 608-9102, Bend: (541) 318-1298
Pendleton: (541) 278-1129
https://www.merkley.senate.gov/contact/
---
**ACTION TWO:

CALL COMPLICIT GREG WALDEN**

SAMPLE SCRIPT FOR WALDEN:

"My name is [–] and I'm a constituent AND VOTER from [city], Oregon [zip code]. I am calling because . . . [Greg Walden sold us out! Let him know what bothers you the most]."

Neither he nor his supporting staff has heard enough from We The People!

COMPLICIT GREG WALDEN
DC (202) 225-6730, Medford: (541) 776-4646,
Bend (541) 389-4408, La Grande (541) 624-2400
https://walden.house.gov/contact-greg/email-me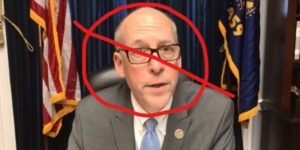 ---
**ACTION 
THREE:
VOTE BLUE

DOWN THE ENTIRE BALLOT**
To stop Trump and his disastrous policies, we need a new Congress. And in Oregon Congressional District 2, we need to be represented in the US House!
https://ord2indivisible.org/wp-content/uploads/2018/10/Voters-Pamphlet-Party-e1539956573708.jpg
207
600
CTA Team
https://ord2indivisible.org/wp-content/uploads/2017/06/ord2Logo-300x105.png
CTA Team
2018-10-25 06:55:59
2018-10-25 06:55:59
Call to Action: October 25, 2018