BALLOTS MAILED

TODAY!
DAYS UNTIL BALLOTS DUE:
20

WORK TO ELECT A NEW CONGRESS
END CORRUPTION
---
Are Trump and his inner circle the most corrupt administration in US history? Consider the grisly case of the WaPo journalist Jamal Khashoggi, reportedly murdered and dismembered by Saudi officials in a Saudi consulate. Instead of expressing outrage, Trump said: "Here we go again with … 'you're guilty until proven innocent.' … We just went through that with Justice Kavanaugh and he was innocent all the way as far as I'm concerned." Why? Because of Trump's many business ties with the Saudis, worth millions of dollars, that continue today.
Trump committed tax fraud to build his empire. His Trump Tax Scam included depreciation and capital gains loopholes benefitting his family's businesses. Jared paid minimal taxes.
Greg Walden's

Voting Record

Makes him Complicit!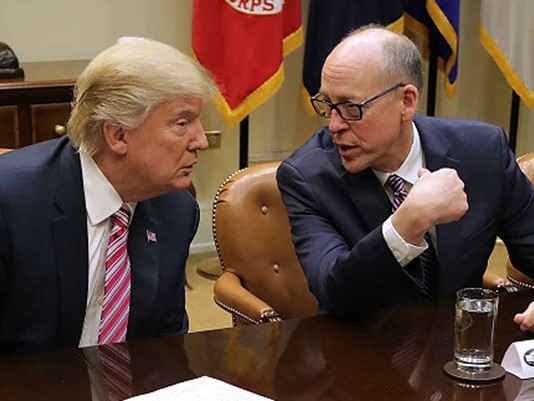 Trump's criminality attracts unsavory company. Four top advisors (Manafort, Flynn, Gates, Cohen) are convicted felons. Cabinet members (Price, Pruitt) resigned over ethics violations. Commerce Secretary Ross is credibly accused of insider trading, theft, conflicts of interest, and lying to Congress. Trump's first supporters in Congress (Collins, Hunter) face criminal charges, one for insider trading at an event on the White House Lawn!
What time is it?
Time to vote in a new Congress!
---
**ACTION ONE:

CALL OUR SENATORS**
SAMPLE SCRIPT FOR SENATORS WYDEN AND MERKLEY:
"My name is [–] and I'm a constituent AND VOTER from [city], Oregon [zip code]. I am calling because the corruption and criminality of the Trump Administration have reached a new low. There is ample evidence that Trump committed tax fraud, and that his business dealings with Saudi Arabia have led him to turn a blind eye to the murder of Washington Post journalist Jamal Khashoggi. But there is much we don't know because Trump's tax returns are still secret, and we don't know the true scope of his conflicts of interest and lawlessness. Now, in these last days before the Midterms, we need your help to elect a new Congress that will obtain Trump's tax returns, investigate the wrongdoing, and stop it in its tracks. Please join us in the campaign to flip the House and Senate BLUE! Thank you."
Portland: (503) 326-7525, DC: (202) 224-5244
Salem: (503) 589-4555, Eugene: (541) 431-0229
Medford: (541) 858-5122, Bend: (541) 330-9142
La Grande: (541) 960-7691
https://www.wyden.senate.gov/contact/
SENATOR JEFF MERKLEY 
Portland: (503) 326-3386, DC: (202) 224-3753
Salem: (503) 362-8102, Eugene: (541) 465-6750
Medford: (541) 608-9102, Bend: (541) 318-1298
Pendleton: (541) 278-1129
https://www.merkley.senate.gov/contact/
---
**ACTION TWO:

CALL COMPLICIT GREG WALDEN**

"My name is [–] and I'm a constituent AND VOTER from [city], Oregon [zip code]. I am calling because the corruption and criminality of the Trump Administration have reached a new low. There is ample evidence that Trump committed tax fraud, and that his business dealings with Saudi Arabia have led him to turn a blind eye to the murder of Washington Post journalist Jamal Khashoggi. But there is much we don't know because Trump's tax returns are still secret, and we don't know the true scope of his conflicts of interest and lawlessness. Now, in these last days before the Midterms, Greg Walden has one last chance to do the right thing, put Country Before Party, repudiate Trump and call for the release of his tax returns.  Mr. Walden's days as chair of his powerful committee are coming to an end because we are coming for his seat and are going to flip the House BLUE! Thank you."

COMPLICIT GREG WALDEN
DC (202) 225-6730, Medford: (541) 776-4646,
Bend (541) 389-4408, La Grande (541) 624-2400
https://walden.house.gov/contact-greg/email-me
---
**ACTION THREE: 

VOTE BLUE

DOWN THE ENTIRE BALLOT**
https://ord2indivisible.org/wp-content/uploads/2018/09/grab-em-by-the-midterms.jpg
438
780
CTA Team
https://ord2indivisible.org/wp-content/uploads/2017/06/ord2Logo-300x105.png
CTA Team
2018-10-17 06:24:23
2018-10-17 06:24:23
Call to Action: October 17, 2018