Call to Action: August 8, 2018
DAYS UNTIL MID-TERM BALLOTS WILL BE MAILED:
70
DAYS UNTIL MID-TERM BALLOTS ARE DUE:
90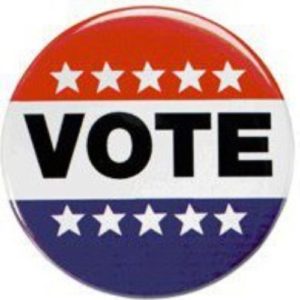 ---
STOP KAVANAUGH
RENEW THE PUSH FOR GUN SAFETY
---
Brett Kavanaugh's extreme views are out of step with American values. The policies he champions are unpopular, and his stance on the Second Amendment is no exception.
Kavanaugh's jurisprudence regarding gun safety regulation is outside even the mainstream of Republican judicial appointees. Dissenting from the opinion of two Republican appointees, Kavanaugh equated gun rights with Constitutional free speech rights, stating that a ban on assault weapons was "equivalent to a ban on a category of speech." As he himself said, "I've been a lonely voice" when it comes to the Second Amendment.
If Kavanaugh joins the Supreme Court, he will likely:
Be a vote for SCOTUS to

hear more Second Amendment cases

Vote to strike down gun safety laws, like state laws banning assault weapons and large capacity magazines
Refuse to consider public safety concerns
Vote to overturn "gun bans and gun regulations that are not longstanding," gutting innovative gun safety regulation, such as denying gun rights to those convicted of domestic violence
The NRA—one of Greg Walden's favorite sources of cash—calls Kavanaugh "an outstanding choice." Elevating Kavanaugh to SCOTUS will doom the public groundswell to enact responsible gun safety measures.
Enough is Enough!
Stop Second Amendment Absolutist Kavanaugh!
---
***ACTION ONE:

CALL OUR SENATORS***
SAMPLE SCRIPT:
"My name is [–] and I'm a constituent and voter from [city], Oregon [zip code]. I am calling to thank you for your continued opposition to the nomination of Brett Kavanaugh. If he joins the Supreme Court, the responsible gun safety regulation desired by the majority of Americans will not be possible. Please keep up your efforts to obtain all his records and to defeat his nomination. Thank you."
SENATOR RON WYDEN 
Portland: (503) 326-7525, DC: (202) 224-5244
Salem: (503) 589-4555, Eugene: (541) 431-0229
Medford: (541) 858-5122, Bend: (541) 330-9142
La Grande: (541) 960-7691
https://www.wyden.senate.gov/contact/
SENATOR JEFF MERKLEY 
Portland: (503) 326-3386, DC: (202) 224-3753
Salem: (503) 362-8102, Eugene: (541) 465-6750
Medford: (541) 608-9102, Bend: (541) 318-1298
Pendleton: (541) 278-1129
https://www.merkley.senate.gov/contact/
---
***ACTION TWO:

WORK FOR GUN CONTROL AND THE MIDTERMS***
Make sure you and everyone you know is registered to vote. 

 

Join the ORD2 Indivisible team of volunteers. We Need You! Send an e-mail to letting us know what you'd like to do or to learn more about our volunteer opportunities and needs.
Learn more about Jamie McLeod-Skinner, candidate for the Oregon District 2 US House of Representatives seat, https://jamiefororegon.com/
2018 is the most important election in our lifetimes. 
---
SOURCES:
https://ord2indivisible.org/wp-content/uploads/2018/06/Terrie-Martin-e1529418856778.jpg
585
600
CTA Team
https://ord2indivisible.org/wp-content/uploads/2017/06/ord2Logo-300x105.png
CTA Team
2018-08-08 06:40:59
2018-08-08 06:40:59
Call to Action: August 8, 2018