Call to Action: August 9, 2018
DAYS UNTIL MID-TERM BALLOTS WILL BE MAILED:
69
DAYS UNTIL MID-TERM BALLOTS ARE DUE:
89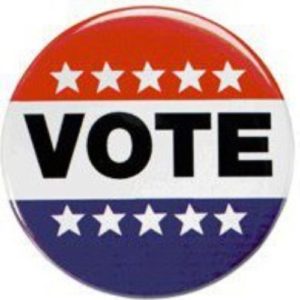 ---
PROTECT THE ENVIRONMENT
STOP KAVANAUGH
---
Brett Kavanaugh is pro-industry, anti-regulation and profoundly dangerous. His lifetime appointment to the Supreme Court would facilitate Trump's decimation of environmental protections.  It would also virtually ensure a level of environmental damage that will last well beyond all of our lifetimes.
While on the U.S. Court of Appeals for D.C, he has consistently sided with the interests of industry polluters over the lives and health of people and the environment, arguing in various cases:
For the right of a coal company to continue poisonous mountaintop-removal mining
For eliminating the rule limiting air pollution that crosses state lines
Against an EPA regulation phasing out hydrofluorocarbons, a greenhouse gas
Against the EPA's authority to regulate the dumping of chemical waste
That environmental groups have no standing to challenge insufficient environmental regulation
That industrial groups do have standing to oppose environmental standards—supporting logging companies who challenged the protection of critical owl habitats in three western states,

including Oregon.
He's argued against the authority of states, like Oregon, to protect our own land and people with pollution regulations higher than weak federal standards.
Tell our Senators that Kavanaugh's record on environmental issues makes blocking this appointment imperative.
STOP KAVANAUGH!
---
***ACTION ONE:

CALL OUR SENATORS***
SAMPLE SCRIPT:
My name is [–] and I'm a constituent and voter from [city], Oregon [zip code].  Brett Kavanaugh has a clear history of support for corporate polluters.   His presence on the Supreme Court would be a disaster for environmental protection and for any hope of progress on climate change.  I am calling to thank the Senator for his continued opposition to Kavanaugh and to ask him to keep up his efforts to obtain all of his records and to defeat his nomination.  Thank you."
SENATOR RON WYDEN 
Portland: (503) 326-7525, DC: (202) 224-5244
Salem: (503) 589-4555, Eugene: (541) 431-0229
Medford: (541) 858-5122, Bend: (541) 330-9142
La Grande: (541) 960-7691
https://www.wyden.senate.gov/contact/
SENATOR JEFF MERKLEY 
Portland: (503) 326-3386, DC: (202) 224-3753
Salem: (503) 362-8102, Eugene: (541) 465-6750
Medford: (541) 608-9102, Bend: (541) 318-1298
Pendleton: (541) 278-1129
https://www.merkley.senate.gov/contact/
---
***ACTION TWO:

WORK TO STOP KAVANAUGH AND REMEMBER THE MIDTERMS***
https://ord2indivisible.org/wp-content/uploads/2017/05/16-George-Rubaloff.jpg
931
1400
CTA Team
https://ord2indivisible.org/wp-content/uploads/2017/06/ord2Logo-300x105.png
CTA Team
2018-08-09 06:51:18
2018-08-09 06:51:18
Call to Action: August 9, 2018