Call to Action: August 7, 2018
DAYS UNTIL MID-TERM BALLOTS WILL BE MAILED:
71
DAYS UNTIL MID-TERM BALLOTS ARE DUE:
91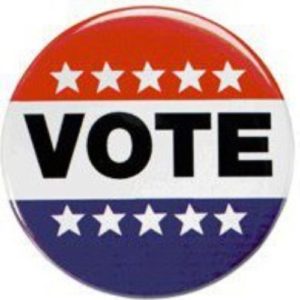 ---
DEFEND ROE
STOP BRETT KAVANAUGH
---
Women's rights are human rights. So is healthcare. To deny women access to healthcare, including reproductive services and abortion, is to deny their human rights.
This administration continually attacks and endangers women's rights/health: rolling back birth control access, threatening family planning clinics' funding, defunding teen pregnancy prevention programs, opposing UN breastfeeding resolutions, enacting/expanding the global gag rule.
Kavanaugh's nomination further threatens abortion access and women's health. As a judge, Kavanaugh tried to block an undocumented teenager's abortion, claiming the government's grant of access relied on a novel and wrong constitutional principle. He's given speeches praising a Roe dissent – indicating he doesn't support the decision. A former law clerk wrote: no court-of-appeals judge has a stronger record of enforcing restrictions on abortion. Senator Wyden called his extreme views a threat to choice, contraception, and all our priorities for women.
And attacks on women's health continue in Oregon. We must defeat Measure 106 in November (Constitutional Amendment banning public funds for abortions).
Women don't ask for special treatment – they only want their rights respected. Our Senators champion women's rights and are working to stop Kavanaugh. Call to thank them.
Defend Women's Rights!
---
**ACTION ONE:

CALL OUR SENATORS**
SAMPLE SCRIPT:
"My name is [–] and I'm a constituent and voter from [city], Oregon [zip code]. Brett Kavanaugh threatens values I hold dear including Roe v Wade. I am calling to thank Senator [ . . . ] for strongly speaking out against this nomination and ask that he make sure Kavanaugh's entire record is reviewed and that he does all he can to stop Kavanaugh from being confirmed. Thank you."
SENATOR RON WYDEN 
Portland: (503) 326-7525, DC: (202) 224-5244
Salem: (503) 589-4555, Eugene: (541) 431-0229
Medford: (541) 858-5122, Bend: (541) 330-9142
La Grande: (541) 960-7691
https://www.wyden.senate.gov/contact/
SENATOR JEFF MERKLEY 
Portland: (503) 326-3386, DC: (202) 224-3753
Salem: (503) 362-8102, Eugene: (541) 465-6750
Medford: (541) 608-9102, Bend: (541) 318-1298
Pendleton: (541) 278-1129
https://www.merkley.senate.gov/contact/
---
***ACTION TWO:

DEFEND ROE AND WORK TOWARDS MIDTERMS***
To defend women's rights on the federal level, we need to #SaveSCOTUS!
Sign up for a calling shift to #SaveSCOTUS with the Indivisible Guide. Call key voters in Arizona, Mississippi, Nevada, Tenessee and Texas and help them tell their Senators to vote No on Kavanaugh   https://www.indivisible.org/save-scotus/
Help take back the Senate and adopt a vulnerable blue senator in a red state. Bring to their attention Red State Democrats Have No Good Reason to Vote for Brett Kavanaugh. Do something every month to help their election. roadto2018.com
To defend women's rights in Oregon, we need to:
Oppose Measure 106, a response to Governor Kate Brown's signing the Reproductive Health Equality Act. This Constitutional Amendment banning public funds for abortions must be stopped. Work to Oppose Measure 106 and demand No Cuts To Care https://nocutstocare.com/
2018 is the most important election in our lifetimes. 
Make sure you and everyone you know is registered to vote. 

 

Join the ORD2 Indivisible team of volunteers. We Need You! Send an e-mail to letting us know what you'd like to do or to learn more about our volunteer opportunities and needs.
Learn more about Jamie McLeod-Skinner, candidate for the Oregon District 2 US House of Representatives seat, https://jamiefororegon.com/
---
SOURCES:
https://ord2indivisible.org/wp-content/uploads/2017/04/11-George-Rubaloff-1.jpg
1200
857
CTA Team
https://ord2indivisible.org/wp-content/uploads/2017/06/ord2Logo-300x105.png
CTA Team
2018-08-07 06:52:52
2018-08-07 06:59:37
Call to Action: August 7, 2018