Call to Action: July 25, 2018
DAYS UNTIL MID-TERM BALLOTS WILL BE MAILED:
84
DAYS UNTIL MID-TERM BALLOTS ARE DUE:
104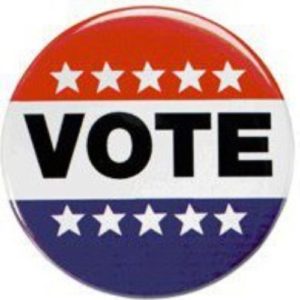 ---
SAVE THE SUPREME COURT
STOP KAVANAUGH
---
Trump's nominee for the Supreme Court would make the court far more conservative and lock in the rulings for decades.
He is Brett Kavanaugh, 53, once a member of Kenneth Starr's team investigating Bill Clinton, a former official in the George W. Bush administration and, for the last 12 years, a judge on DC's Circuit Court of Appeals.
Kavanaugh's resume, judicial opinions, op-eds and speeches reveal his opposition to:
Abortion
Gun control
ACA
Environmental regulations
More important to Trump is Kavanaugh's belief that a sitting president could not be indicted. He even urged Congress to pass a law ensuring that a sitting president would never stand criminal trial. This opinion would place Trump above the law.
Although Republicans hold the majority in the Senate, split 50-49 (with McCain absent), Kavanaugh's confirmation is not assured.
Just last week, the Republican confirmation machinery jammed when our Senators made a nominee's racist and inflammatory articles known to all. One Republican senator objected. That single vote sunk the nomination.
Although Republicans would limit the examination of the record of Kavanaugh's opinions, a complete review is vital before voting on a lifetime appointment.
Demand Kavanaugh's full record!
---
**ACTION ONE:

CALL OUR SENATORS**
SAMPLE SCRIPT FOR WYDEN AND MERKLEY:
"My name is [–] and I'm a constituent and voter from [city], Oregon [zip code]. I am calling because I fear an extremist Supreme Court will limit our freedoms and, at the same time, place Trump above the law. I appreciate everything the Senator did to stop Ryan Bounds.  I ask him to do the same and stop Kavanaugh by demanding his full record be reviewed and speak to his Republican colleagues about how Kavanaugh is wrong for America. Thank you."
SENATOR RON WYDEN 
Portland: (503) 326-7525, DC: (202) 224-5244
Salem: (503) 589-4555, Eugene: (541) 431-0229
Medford: (541) 858-5122, Bend: (541) 330-9142
La Grande: (541) 960-7691
https://www.wyden.senate.gov/contact/
SENATOR JEFF MERKLEY 
Portland: (503) 326-3386, DC: (202) 224-3753
Salem: (503) 362-8102, Eugene: (541) 465-6750
Medford: (541) 608-9102, Bend: (541) 318-1298
Pendleton: (541) 278-1129
https://www.merkley.senate.gov/contact/
---
**ACTION TWO:

CALL COMPLICIT GREG WALDEN**

Today's action is focused on the Senate where "advice and consent" for judicial nominations occurs, but

don't let Greg Walden off the hook over in the House!

Pick your personal

HOT BUTTON ISSUE

and make the call to hold him accountable. Remember,

Walden Sold You OUT

— and he continues to do so, his voting record is currently over

98% in line with Trump

.

COMPLICIT GREG WALDEN
---
It has become clear that we need a different Congress to hold POTUS accountable.
Make sure you and everyone you know is registered to vote. 

 

Join the ORD2 Indivisible team of volunteers. We Need You! Send an e-mail to letting us know what you'd like to do or to learn more about our volunteer opportunities and needs.
Learn more about Jamie McLeod-Skinner, candidate for the Oregon District 2 US House of Representatives seat, https://jamiefororegon.com/
Make sure every candidate for Congress is answering questions about how they will work to make POTUS accountable to We The People.
2018 is the most important election in our lifetimes. 
https://ord2indivisible.org/wp-content/uploads/2018/01/Resist-Insist-Persist-e1515681515807.png
335
460
CTA Team
https://ord2indivisible.org/wp-content/uploads/2017/06/ord2Logo-300x105.png
CTA Team
2018-07-25 06:54:11
2018-07-25 06:54:11
Call to Action: July 25, 2018