TRUMP SMIRKS AT OUR DEMOCRACY; PROTECTING OUR ELECTIONS CAN SAVE IT
---
Donald Trump admires political strongmen.  While he insults our traditional allies, he fawns over dictators and autocrats.  He wants to be more like them.  He wants the power to silence his opponents and critics – his "enemies" – at will, while he enriches himself and his family.  He clearly admires Putin's ability to "get rid" of journalists.  He likes it when Lindsay Graham amplifies his musings about a possible third term.
A man like that in the presidency is a danger to our democracy.  Yet Trump's GOP is willing to prop him up and damage the integrity of our elections to insure their own power. We see this in Greg Walden's behavior every day. Power corrupts.
Trump and his GOP know that Russia helped him in the 2016 election. His campaign welcomed Russia's interference then, and Trump has openly said that he would welcome help offered by any foreign government in 2020.  He reaffirmed his outrageous and disgusting contempt for WE THE PEOPLE in Osaka, smirking as he told a smiling Putin, "Don't meddle in the election, please."
Russia will attack our elections in 2020.  On the home front, fair and open elections are under attack by dark money, gerrymandering, and voter suppression. Mitch McConnell has blocked every bill aimed at securing our elections. Greg Walden deflects to less important topics, fiddles while our Democracy burns.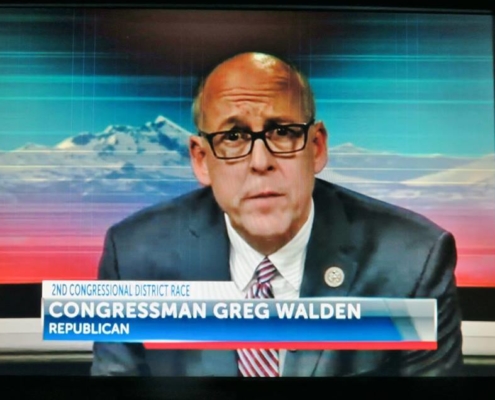 Act to Safeguard Our Elections!
Democracy NOW!
---
**ACTION ONE:

CALL OUR SENATORS

**
SAMPLE SCRIPT FOR SENATORS WYDEN AND MERKLEY:
"My name is [–] and I'm a constituent from [town/city], Oregon [zip code]. I am calling because . . .
. . . safeguarding our elections and our democracy can't wait, especially after what Trump did at the G20.  I am asking the Senator to:
Do all he can to get HR 1 (For the People Act) and HR 2722 (Securing America's Federal Elections Act) passed in the Senate
Do all he can to get the PAVE (Protecting American Votes and Elections) Act passed in the Senate
Call for an immediate impeachment inquiry to investigate the foreign inference in our elections and Trump's obstruction of justice
Thank you."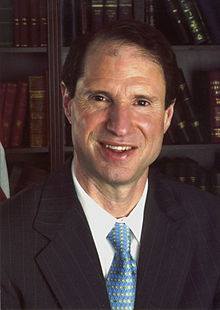 SENATOR RON WYDEN
Portland: (503) 326-7525, DC: (202) 224-5244
Salem: (503) 589-4555, Eugene: (541) 431-0229
Medford: (541) 858-5122, Bend: (541) 330-9142
La Grande: (541) 960-7691
https://www.wyden.senate.gov/contact/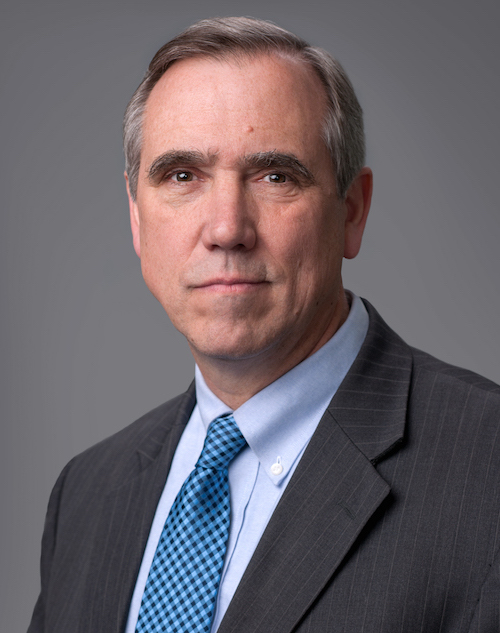 SENATOR JEFF MERKLEY
Portland: (503) 326-3386, DC: (202) 224-3753
Salem: (503) 362-8102, Eugene: (541) 465-6750
Medford: (541) 608-9102, Bend: (541) 318-1298
Pendleton: (541) 278-1129
https://www.merkley.senate.gov/contact/
---
ORD2 Indivisible 2020 Fundraising Campaign
As we approach what will be the most important election of our lifetimes, ORD2 Indivisible wants to be in a secure financial position to help engage as many voters in our district in the election process as possible. To accomplish this goal we are conducting the ORD2 Indivisible 2020 fundraising campaign.
The next 20 people who donate $20 (or more) will receive a prize!
Please make an online donation by clicking on the 2020 image below:
To make a donation by check, please make the check payable to ORD2 Indivisible and mail to:
ORD2 Indivisible
P.O. Box 1242, Phoenix, OR 97535
---
https://ord2indivisible.org/wp-content/uploads/2019/06/Grossly-Oppressive-Party-e1561989029732.jpeg
600
737
CTA Team
https://ord2indivisible.org/wp-content/uploads/2017/06/ord2Logo-300x105.png
CTA Team
2019-07-01 06:53:48
2019-07-01 07:08:59
CALL TO ACTION #711: Trump Smirks at Our Democracy; Protecting Our Elections Can Save IT (July 1, 2019)