---
SAVE SCOTUS AND PROTECT OUR CONSTITUTIONAL RIGHTS
---
Trump has nominated Brett Kavanaugh to the Supreme Court. Kavanaugh was chosen from the "list" of extreme candidates vetted by the right-wing Federalist Society to ensure their conservative credentials and opposition to Roe. If confirmed, Kavanaugh, together with Gorsuch in the stolen Garland seat, would flip SCOTUS, threatening Roe, the ACA, and LGBTQ and other civil rights. It could also mean that Trump's nominee could decide issues regarding the Trump-Russia investigation, a clear conflict of interest.
With Republicans needing only their 51 votes to confirm, Democrats face an uphill battle. But, together we can defeat Kavanaugh if we execute Indivisible's 2-step plan to:
Keep all Democrats united and pick up enough Republican votes to defeat Kavanaugh
Take back the Senate by holding all Democratic seats (including those in red states) and flipping two seats currently held by Republicans.
We thank our Senators for their strong opposition to Trump's past and current SCOTUS nominations. Senator Merkley's 15-hour filibuster of Gorsuch's nomination was heroic. They must now ensure that Senate Democrats are united while we all work to persuade enough Republicans to oppose Kavanaugh.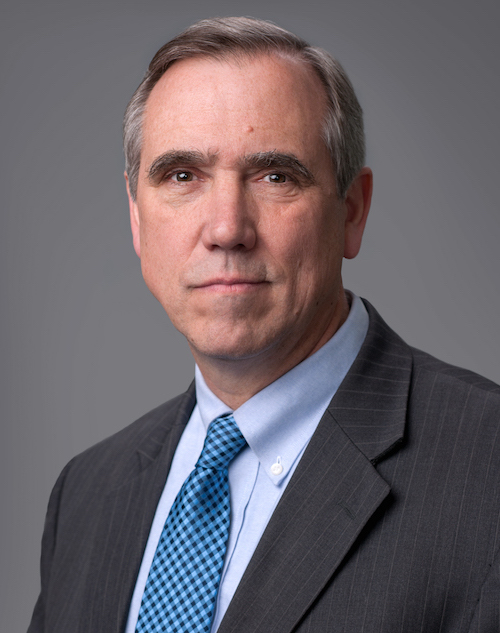 We must then . . .
Flip the Senate!
Protect Our Constitutional Rights!
---
**ACTION ONE:

CALL OUR SENATORS**
SAMPLE SCRIPT FOR MERKLEY AND WYDEN:
"My name is [–] and I'm a constituent and voter from [city], Oregon [zip code]. I am calling because Trump's nomination of Brett Kavanaugh, on top of the seat stolen from Merrick Garland, will shift the Supreme Court sharply to the right. Additionally, Trump's nominee could decide issues regarding the Trump-Russia investigation, even Trump's ability to pardon himself, a clear conflict of interest. Although the path to defeating Brett Kavanaugh's nomination is a narrow one, we want you to know that we are grateful for your strong opposition to Brett Kavanaugh and support everything you can do to prevent this naked power grab that will reverberate for decades. Thank you."
---
**ACTION TWO:

LET'S FLIP THE SENATE IN THE MIDTERMS!**
https://ord2indivisible.org/wp-content/uploads/2018/06/Nobody-is-Above-the-Law.png
200
525
CTA Team
https://ord2indivisible.org/wp-content/uploads/2017/06/ord2Logo-300x105.png
CTA Team
2018-07-10 06:55:10
2018-07-10 06:55:10
Call to Action: July 10, 2018