Call to Action: January 18, 2019
MAKE MITCH MCCONNELL DO HIS JOB: REOPEN THE GOVERNMENT NOW
#DitchMitch    #EndTheShutdown 
---
Trump's shutdown—which McConnell and the GOP-controlled Senate won't end—is in its fourth week with no exit plan. That it's causing the greatest hardships to the lowest-paid federal workers and contractors and negatively impacting the least fortunate Americans, concerns neither Trump nor the right-wing GOP members who appear happy to diminish the federal government. Trump's selective callback of furloughed employees to support his political agenda or reward key constituencies violates the Antideficiency Act's requirement that such callbacks are permitted only to address emergencies.
Under the Constitution, Congress makes laws that the Executive Branch enforces. While the Executive can veto legislation sent to it, Congress is given the power to override any veto by a 2/3 majority in each house. McConnell knows this—overriding Reagan's vetoes six times and passing a dozen bills Obama threatened to veto.  
In its first act of business, the new House passed legislation to reopen the government that the Senate had passed – almost unanimously – in December. McConnell can reopen the government immediately by allowing this Senate to do likewise. Instead, he's refused to bring to the floor anything Trump hasn't approved—an act of cowardice effectively making Trump an autocrat.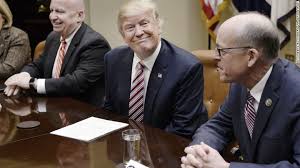 Congress must act now.
The

Senate

must

refuse to conduct any business until the government reopens.
The

House

must

investigate any Antideficiency Act violations.

 
---
**ACTION ONE:

CALL OUR SENATORS

**
SAMPLE SCRIPT FOR SENATORS MERKLEY AND WYDEN:
"My name is [–] and I'm a constituent from [town/city], Oregon [zip code]. I am calling because Mitch McConnell is preventing the Senate from carrying out its constitutionally-mandated legislative function and because neither he nor Trump appears to be concerned that Americans are suffering, both directly and indirectly, from the government shutdown.
Please ask the Senator to press Mitch McConnell to do his job by allowing votes on House-passed legislation to reopen the government with no money for the wall; ask the Senator to convince his colleagues on both sides of the aisle the refuse to conduct any Senate business—no hearings on executive or judicial nominees, no votes, no other Senate activity—until after McConnell allows the Senate to vote to reopen the government. Thank you."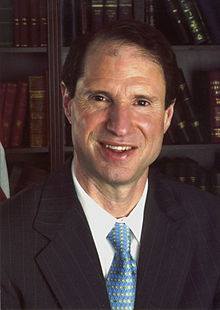 SENATOR RON WYDEN 
Portland: (503) 326-7525, DC: (202) 224-5244
Salem: (503) 589-4555, Eugene: (541) 431-0229
Medford: (541) 858-5122, Bend: (541) 330-9142
La Grande: (541) 960-7691
https://www.wyden.senate.gov/contact/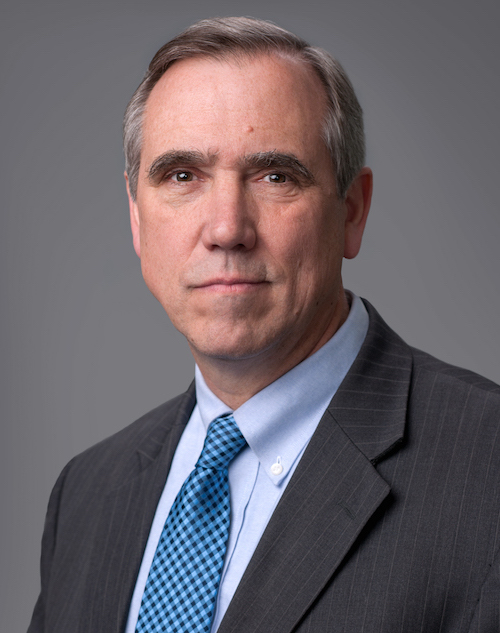 SENATOR JEFF MERKLEY
Portland: (503) 326-3386, DC: (202) 224-3753
Salem: (503) 362-8102, Eugene: (541) 465-6750
Medford: (541) 608-9102, Bend: (541) 318-1298
Pendleton: (541) 278-1129
https://www.merkley.senate.gov/contact/
---
**ACTION TWO:

CALL COMPLICIT GREG WALDEN**
SAMPLE SCRIPT:
"My name is [—] and I'm a constituent from [town/city], Oregon [zip code]. I am calling because I am deeply concerned that Americans continue to suffer, both directly and indirectly, from the government shutdown. Please ask him to think about his constituents, to put people before party and to do everything he can to get the government reopened, including asking Mitch McConnell to end the shutdown by allowing a Senate vote on the House-passed legislation. I look forward to learning more about Greg Walden's efforts to reopen the government at his upcoming town hall meetings. Thank you."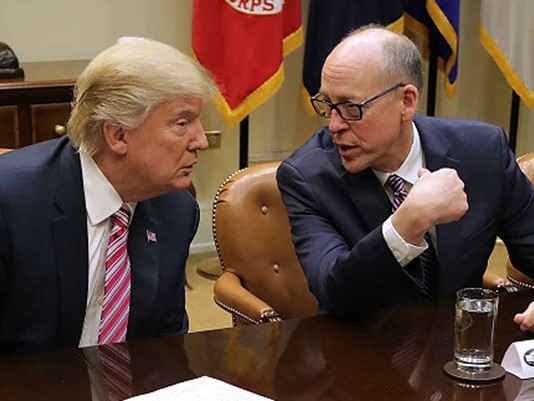 COMPLICIT GREG WALDEN

DC (202) 225-6730, Medford: (541) 776-4646
Bend (541) 389-4408, La Grande (541) 624-2400
https://walden.house.gov/contact-greg/email-me
https://ord2indivisible.org/wp-content/uploads/2017/04/18-Alice-DiMicele-1-e1547822526235.jpg
450
600
CTA Team
https://ord2indivisible.org/wp-content/uploads/2017/06/ord2Logo-300x105.png
CTA Team
2019-01-18 06:50:06
2019-01-18 06:50:06
Call to Action: January 18, 2019