DEMAND GUN SAFETY LEGISLATION NOW
---
As we write this, there have been 50,152 gun violence incidents—including 313 mass shootings—this year in the U.S. There have been 12,836 killed and 24,790 injured. These trends will continue unless WE THE PEOPLE do something about it.
The NRA maintains a tight hold on the Republican party.  Gun groups are already calling for the lame-duck Congress to push through pro-gun legislation while they still have the majority.  The National Concealed Carry Reciprocity Act has passed the House.  The Lawful Purposes and Self Protection Act (which among other things, loosens restrictions on armor piercing ammunition) is in committee.
A majority of Americans want stronger gun laws, and WE THE PEOPLE spoke in the midterm elections.  In the House, 27 pro-gun Republicans lost and 46 candidates endorsed by Everytown for Gun Safety won. We must turn the BLUE WAVE of the midterm elections into a BLUE TIDE of progressive gun reform.
Any last-ditch efforts of a lame-duck Congress to force through their pro-gun agenda must be blocked.
We demand that the new Congress move forward with progressive gun safety legislation! #2020StartsNow!
Stand Up! Speak Out!
Make Your Calls!
---
**ACTION ONE:

 CALL OUR SENATORS**
SAMPLE SCRIPT FOR SENATORS WYDEN AND MERKLEY:
(Leave a message if you can't get through)
"My name is [–] and I'm a constituent from [town/city], Oregon [zip code].  I'm very worried about the gun violence epidemic in this country. I am asking the Senator to block any last-minute push for the passage of pro-gun legislation during the lame-duck session and to press for progressive gun violence prevention legislation now and in the next Congress. I also ask him to voice support for Nancy Pelosi as Speaker of the House.  We need her leadership to get this done. Thank you."
Portland: (503) 326-7525, DC: (202) 224-5244
Salem: (503) 589-4555, Eugene: (541) 431-0229
Medford: (541) 858-5122, Bend: (541) 330-9142
La Grande: (541) 960-7691
https://www.wyden.senate.gov/contact/
SENATOR JEFF MERKLEY 
Portland: (503) 326-3386, DC: (202) 224-3753
Salem: (503) 362-8102, Eugene: (541) 465-6750
Medford: (541) 608-9102, Bend: (541) 318-1298
Pendleton: (541) 278-1129
https://www.merkley.senate.gov/contact/
---
**ACTION TWO: 

CALL COMPLICIT GREG WALDEN*

SAMPLE SCRIPT:
(Leave a message if you can't get through)

"My name is [–] and I'm a constituent from [town/city], Oregon [zip code]. I'm very worried about the gun violence epidemic in this country. I am calling because Greg Walden needs to consider the lives and safety of his constituents over the support of the gun lobby. I am asking him to put people before party, stop accepting money from the NRA and other gun industry lobbies, and to support comprehensive gun legislation now and in the next Congress. I also ask him to voice support for Nancy Pelosi as Speaker of the House.  We need her leadership to get this done Thank you."
COMPLICIT GREG WALDEN
DC (202) 225-6730, Medford: (541) 776-4646,
Bend (541) 389-4408, La Grande (541) 624-2400
https://walden.house.gov/contact-greg/email-me
---
**ACTION THREE:

READ "INDIVISIBLE ON OFFENSE"**

Starting in January 2019, House Democrats will have the power to determine which bills get votes. Read Indivisible's new strategy for how progressives can use their constituent power to set the legislative agenda with a bold progressive vision rooted in inclusion, fairness, and justice. https://indivisible.org/campaign/indivisible-whats-next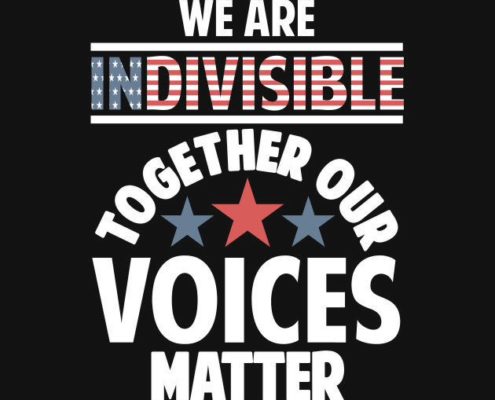 https://ord2indivisible.org/wp-content/uploads/2018/02/Fear-Has-No-Place-e1519742688853.jpg
399
600
CTA Team
https://ord2indivisible.org/wp-content/uploads/2017/06/ord2Logo-300x105.png
CTA Team
2018-11-19 07:00:13
2018-11-19 07:00:13
Call to Action: November 19, 2018