DAYS UNTIL BALLOTS MAILED:

15
DAYS UNTIL BALLOTS DUE:
35

KAVANAUGH'S PARTISANSHIP AND UNTRUTHFULNESS MAKE HIM UNQUALIFIED FOR SCOTUS
---
Kavanaugh's performance provides further conclusive evidence he's unqualified for the Supreme Court. In his opening statement alone, he showed:
volatile temperament
belief in conspiracy theories
clear partisan leanings
entitlement
tendency to lie
He was also insolent and disrespectful to Judiciary Committee Democrats—especially the women. His behavior would've been impermissible in his courtroom—huffing, squirming, grimacing at questions, interrupting questioners, shouting, refusing to answer or repeating irrelevant talking-points—and was a far cry from the neutral and impartial arbiter favoring no litigant or policy as he previously claimed to be.
Kavanaugh's confirmation no longer rests on whether there's sufficient proof of attempted rape. No matter what the FBI investigation uncovers, his poor self-control, belligerence, wild conspiracy claims, slippery partisanship, multiple falsehoods (large and small), and contempt for the Senate demonstrated he lacks the demeanor and temperament necessary to serve on the appellate court, let alone SCOTUS!
STOP the GOP Senators' demonization and silencing of sexual assault victims! 
Kavanaugh's Nomination MUST BE DEFEATED!   

---
**ACTION ONE:

CALL OUR SENATORS**
SAMPLE SCRIPT FOR WYDEN AND MERKLEY:
"My name is [–] and I'm a constituent and voter from [city], Oregon [zip code]. I am calling to thank Senator _____ for his continued opposition to the nomination of Brett Kavanaugh (for Senator Merkley: and for filing a federal lawsuit seeking Kavanaugh's records and asking for an injunction to stop the confirmation vote).  Kavanaugh's performance on Thursday provides further conclusive evidence that he's not qualified for a position on the Supreme Court. Please ask the Senator to do everything in his power to ensure that (1) the FBI be permitted to fully investigate all the sexual assault allegations, by talking not only to the survivors, but also to their supporting witnesses and Kavanaugh's high school and college friends about allegations he drank excessively, exhibited sexually aggressive behavior towards women, and had a volatile temper and (2) there be no Senate vote until all Kavanaugh's records are released and the Mueller investigation has cleared Trump. Thank you."
Portland: (503) 326-7525, DC: (202) 224-5244
Salem: (503) 589-4555, Eugene: (541) 431-0229
Medford: (541) 858-5122, Bend: (541) 330-9142
La Grande: (541) 960-7691
https://www.wyden.senate.gov/contact/
SENATOR JEFF MERKLEY 
Portland: (503) 326-3386, DC: (202) 224-3753
Salem: (503) 362-8102, Eugene: (541) 465-6750
Medford: (541) 608-9102, Bend: (541) 318-1298
Pendleton: (541) 278-1129
https://www.merkley.senate.gov/contact/
**ACTION TWO:  

CALL COMPLICIT GREG WALDEN**

 . . . because he needs to hear from us every single day! Isn't it outrageous that he's not standing up for women's rights? Let him know how you feel about that. He should be denouncing lying Brett KavaNOT as the worst possible choice for SCOTUS.
Why isn't he?
Because he sold us out a long time ago!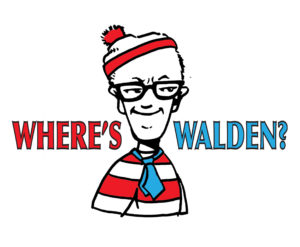 WHERE'S COMPLICIT GREG WALDEN!?!
DC (202) 225-6730, Medford: (541) 776-4646,
Bend (541) 389-4408, La Grande (541) 624-2400
https://walden.house.gov/contact-greg/email-me
---
**ACTION THREE:

 ELECT A NEW CONGRESS, BE ACTIVE, BE A VOTER, SAVE AMERICA**
There are numerous actions we each can take leading up to the 2018 midterm election. Visit the ORD2 Indivisible Website Event Calander to learn of a few:  https://ord2indivisible.org/calendar/  New events are added regularly.
To stop Trump and his disastrous policies, we need a new Congress. And in Oregon Congressional District 2, we need to be represented in the US House!
https://ord2indivisible.org/wp-content/uploads/2018/09/grab-em-by-the-midterms.jpg
438
780
CTA Team
https://ord2indivisible.org/wp-content/uploads/2017/06/ord2Logo-300x105.png
CTA Team
2018-10-02 06:55:10
2018-10-02 06:55:10
Call to Action: October 2, 2018