DAYS UNTIL MID-TERM BALLOTS WILL BE MAILED:
78
DAYS UNTIL MID-TERM BALLOTS ARE DUE:
98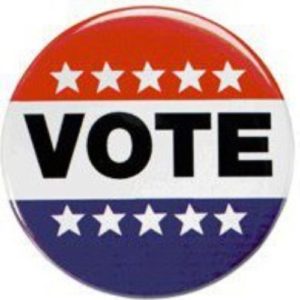 ---
WHAT IS YOUR HEALTH CARE STORY?
---
How has Medicaid and Medicare affected you and your family? We'd love to know.
We ask that you record a short 1- to 2-minute video with your health care stories that we can share.
Another option, should you prefer, is to use this template to write a letter to our MOC's with your health care testimonials.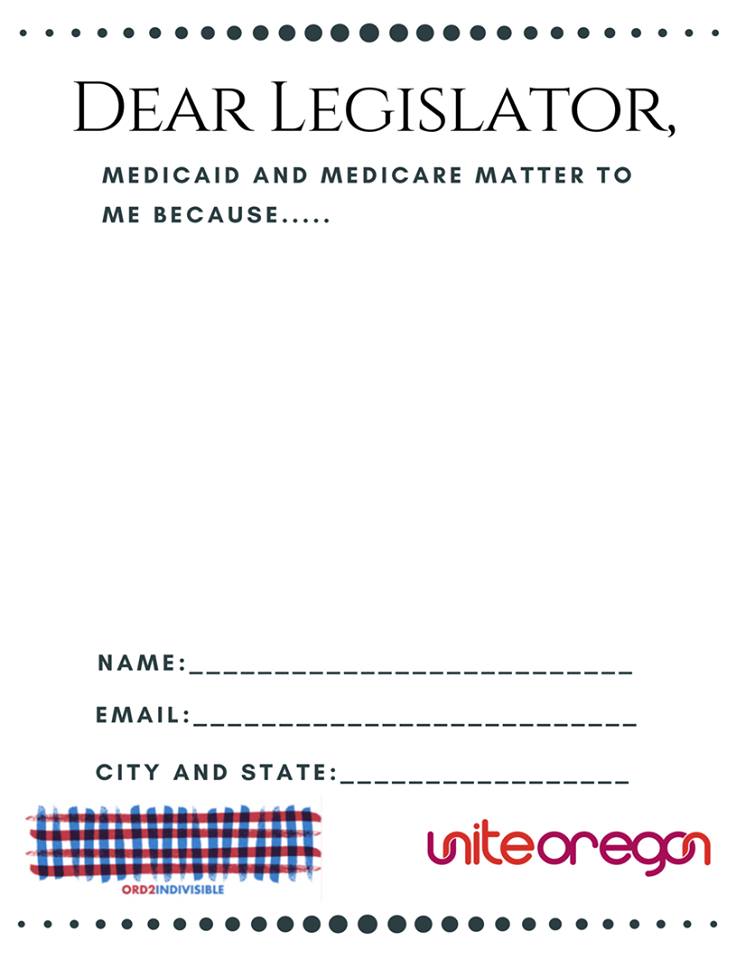 When you have completed your videos and letters, please send copies to us at and/or post them on Facebook Messenger, whichever is easier for you.
Our plan is to share the videos and letters as far and wide as we can, reaching out to others so they know how critically important health care and the Medicaid & Medicare programs are in the lives of millions.
---
**ACTION ONE:

CALL OUR SENATORS**
The list of issues facing us continues to grow on a daily basis. Take the time today to select one, two or more of the issues that are most important to you: health care, education, immigration reform, SCOTUS, Mueller investigation, etc. and to call the offices of each of our Members of Congress.
One of the messages we receive in response to our calls is that the calls do work, they are counted and they make a difference! 
SENATOR RON WYDEN 
Portland: (503) 326-7525, DC: (202) 224-5244
Salem: (503) 589-4555, Eugene: (541) 431-0229
Medford: (541) 858-5122, Bend: (541) 330-9142
La Grande: (541) 960-7691
https://www.wyden.senate.gov/contact/
SENATOR JEFF MERKLEY 
Portland: (503) 326-3386, DC: (202) 224-3753
Salem: (503) 362-8102, Eugene: (541) 465-6750
Medford: (541) 608-9102, Bend: (541) 318-1298
Pendleton: (541) 278-1129
https://www.merkley.senate.gov/contact/
---
It has become clear that we need a different Congress to reverse the damage done by Trumpsim.
Make sure you and everyone you know is registered to vote. 

 

Join the ORD2 Indivisible team of volunteers. We Need You! Send an e-mail to letting us know what you'd like to do or to learn more about our volunteer opportunities and needs.
Learn more about Jamie McLeod-Skinner, candidate for the Oregon District 2 US House of Representatives seat, https://jamiefororegon.com/
Make sure every candidate for Congress is answering questions about how they will work to reverse the damage done by Trumpism. 
2018 is the most important election in our lifetimes. 
https://ord2indivisible.org/wp-content/uploads/2017/04/08-Gary-Mark-Roberts-3-e1533048176429.jpg
400
600
CTA Team
https://ord2indivisible.org/wp-content/uploads/2017/06/ord2Logo-300x105.png
CTA Team
2018-07-31 07:50:04
2018-07-31 07:50:04
Call to Action: July 31, 2018