---
***CALL TO ACTION***
---
Increase Child Tax Credit!
Permanently!
---
Children deserve a safe and healthy start, regardless of where they live or their parents' income. Children learn better when they have enough to eat and are healthy, safe, and secure at home.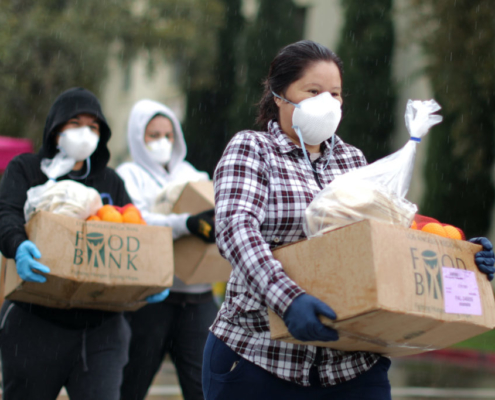 The pandemic has increased child poverty, hunger, and homelessness. Remote learning has disproportionately harmed poorer children. Economically secure parents can afford state-of-the-art computers, high-speed internet, and time to help their children; parents working multiple, low paying jobs for minimum wage cannot.
The Child Tax Credit (CTC), intended to keep children out of poverty, began as an offset for taxes owed, EXCLUDING the lowest income, disproportionately BIPOC, families whose tax bill was lower than the credit. Biden's American Rescue Act disentangles the CTC from taxes owed and increases the amount — a change that will cut child poverty in half.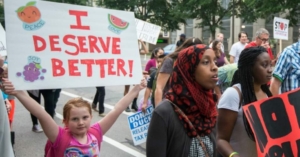 Democrats want to help children even after the pandemic ends. They've introduced a bill to make the payments for children in Biden's COVID relief bill PERMANENT. We are stronger when all children thrive. We applaud Biden's CTC proposal and the Democrats' plan to make the payments permanent.
Republicans oppose helping poor and BIPOC children, threatening a Senate filibuster.

Save the Children!
Make Your Calls!
Demand Permanent Child Tax Credit Increase!
---
**ACTION ONE:

CALL OUR U.S. SENATORS

**

SAMPLE SCRIPT FOR SENATORS MERKLEY AND WYDEN:

"My name is [–] and I'm a constituent from [city], Oregon [zip code]. 

Biden's child tax credit and Representative Neal's stand-alone bill would decrease child poverty and reduce racial disparities associated with it. It is exactly the pro-child, pro-family, anti-racist policy we need. I ask the Senator to:
Support Representative Neal's bill and the CTC's inclusion in the American Rescue Act if GOP Senators filibuster the stand-alone bill before the filibuster is reformed.
Propose any phasing out of payments be based on total family income above at least $150,000 and not parents' tax filing status — the cost of caring for a child remains the same irrespective of parents' marital status.
Thank you."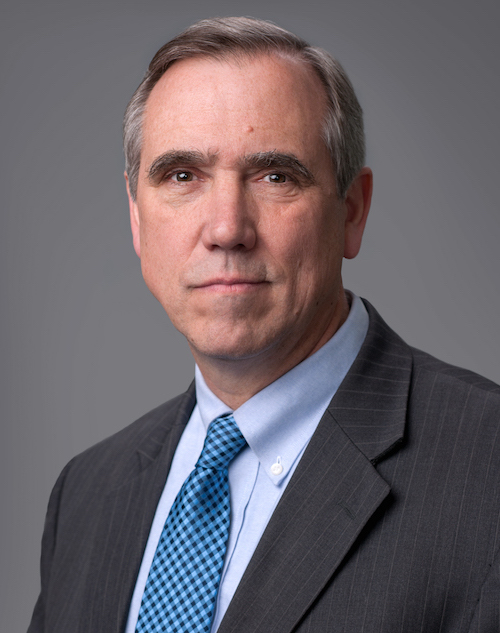 SENATOR JEFF MERKLEY
Portland: (503) 326-3386, DC: (202) 224-3753
Salem: (503) 362-8102, Eugene: (541) 465-6750
Medford: (541) 608-9102, Bend: (541) 318-1298
Pendleton: (541) 278-1129
https://www.merkley.senate.gov/contact/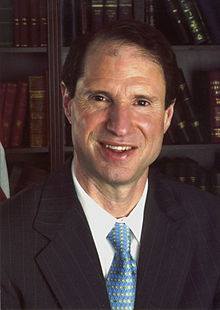 SENATOR RON WYDEN
Portland: (503) 326-7525, DC: (202) 224-5244
Salem: (503) 589-4555, Eugene: (541) 431-0229
Medford: (541) 858-5122, Bend: (541) 330-9142
La Grande: (541) 960-7691
https://www.wyden.senate.gov/contact/
---
**ACTION TWO:

CALL EXTREMIST CLIFF BENTZ**
SAMPLE SCRIPT FOR BENTZ:
"My name is [–] and I'm a constituent from [city], Oregon [zip code]. 
Cliff Bentz has the opportunity to show he cares about families by voting for Representative Neal's CTC bill. I'm puzzled by reports that Republicans worry about spending money on children and families. CTC money would be spent on children's needs, going directly into the economy to strengthen it, whereas the stealth tax cuts for the wealthy that were added to the last COVID bill at the last moment do not help most children and families or the economy.
I am watching to see if Cliff is pro- or anti-child and family when the bill comes to a committee on which he sits, and to the floor.
Cliff Bentz WILL BE held accountable to all of his constituents, not just those who voted for him. He has sworn an oath; please remind him he must live up to it. 
Thank you."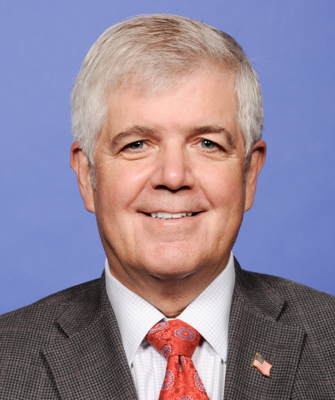 ORD2 Extremist Cliff Bentz
Medford: 541-776-4646
DC : 202-225-6730
Twitter: @cliffbentz
Email: Apparently, Bentz refuses direct emails.
---
**ACTION THREE:

BE AN ACTIVIST

**
February 10, 12:30 p.m. – 1:00 p.m.
Ongoing every Monday, Wednesday and Friday
#MyORHealth  Support is available for Oregon's "helpers"
Lines for Life has created a Virtual Wellness Room to offer support to helpers, mental health professionals, first responders, social workers and anyone considered an essential worker during the COVID-19 pandemic in Oregon. Each check-in call will have a facilitator to guide the conversation.
"We at Lines for Life want to thank you for all the work you do to keep our communities safe," the organization said. "We are offering a place for helpers to exchange stories of hope and areas of need. We especially want to hear what things are coming up for you personally and explore how we can cheer one another on to continue the good work you are already doing. We ultimately want to create space to breathe out stress and breathe in hope."
The meetings are held using Zoom conference calls from 12:30 p.m. to 1 p.m. every Monday, Wednesday and Friday at this link: https://zoom.us/j/4848426773.  Please share this invite with anyone in your network of Oregon helpers.
https://ord2indivisible.org/wp-content/uploads/2021/02/ctc.jpg
600
900
CTA Team
https://ord2indivisible.org/wp-content/uploads/2017/06/ord2Logo-300x105.png
CTA Team
2021-02-09 09:28:48
2021-02-09 09:28:48
Call to Action #1067: Increase Child Tax Credit! Permanently! (February 9, 2021)