Reminder: We are not doing daily CTAs for the time being. This week, please focus your calls, letters, postcards, emails — whatever you choose for your activism — on COVID relief and the Senate runoff in Georgia! Thanks for all you do!
---
29

 Days until the Senate Runoff Election in Georgia!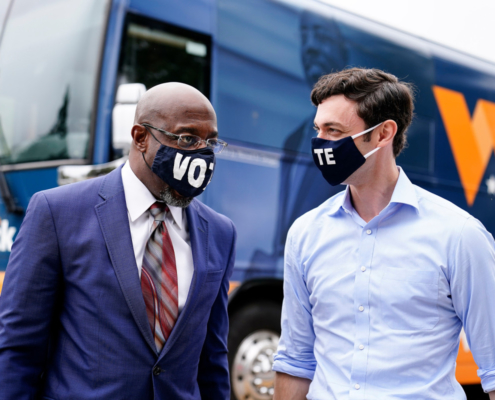 (Raphael Warnock and Jon Ossof)
See

Action Three

below for ways to HELP these two guys!
---
***CALL TO ACTION***
We Need COVID Relief!
---
In the next few days, a bipartisan group of Members of Congress will unveil a $908 billion compromise COVID relief bill designed to ease SOME of the hardships — from hunger to homelessness — on millions of families, and keep the broader economy from collapsing.
Components of the plan may include:
Jobless benefits: Extensions of unemployment benefits due to expire Dec. 31. The plan may also include a weekly bonus, between $300 and $600, in jobless benefits.
Direct payments: Trump has supported another round of $1,200 direct payments to most Americans.
State and Local government aid: A priority for Speaker Pelosi, it would help prevent layoffs of police, first responders and sanitation workers among others.
Liability protections: A priority for Sen. McConnell would allow businesses to escape financial responsibility for failing to protect workers.
If this bill passes, it will be an achievement for a Congress ridiculed for a decade of gridlock. After that, it must be signed into law by an irrational president. Democrats hope Biden will be able to build on this action with subsequent assistance, especially now that the virus is swamping both red and blue states.
---
**ACTION ONE:

CALL OUR U.S. SENATORS

**

SAMPLE SCRIPT FOR SENATOR MERKLEY AND WYDEN:

"My name is [–] and I'm a constituent from [city], Oregon [zip code]. 

People need help now. [Optional: One in 6 adults with children in America say their families are hungry. One in 3 adults is having trouble paying their bills. And 1 in 4 small businesses can't keep their doors open.] Please fight for the bipartisan COVID relief proposal. While I support relief for struggling families and for state, local, and tribal governments, I do not support a liability shield for businesses that do not protect their workers from the virus.

Thank you."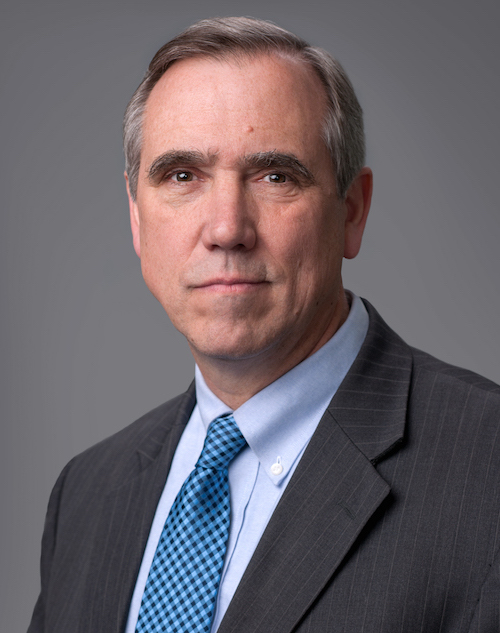 SENATOR JEFF MERKLEY
Portland: (503) 326-3386, DC: (202) 224-3753
Salem: (503) 362-8102, Eugene: (541) 465-6750
Medford: (541) 608-9102, Bend: (541) 318-1298
Pendleton: (541) 278-1129
https://www.merkley.senate.gov/contact/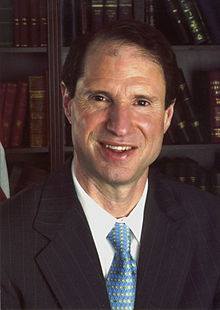 SENATOR RON WYDEN
Portland: (503) 326-7525, DC: (202) 224-5244
Salem: (503) 589-4555, Eugene: (541) 431-0229
Medford: (541) 858-5122, Bend: (541) 330-9142
La Grande: (541) 960-7691
https://www.wyden.senate.gov/contact/
---
**ACTION TWO:
COMING SOON — Holding Cliff Bentz Accountable!
---
**ACTION THREE:

BE AN ACTIVIST

**

ONGOING:  Two US Senators, Jon Ossoff and Raphael Warnock, have runoff elections coming up in Georgia, and we could wrest the power of the majority from Mitch McConnell if they win – a very good thing indeed. If you want to get involved in that effort, here are a couple of easy ways to do that…
December 7, 12:30 p.m. – 1:00 p.m.
Ongoing every Monday, Wednesday and Friday
#MyORHealth  Support is available for Oregon's "helpers"
Lines for Life has created a Virtual Wellness Room to offer support to helpers, mental health professionals, first responders, social workers and anyone considered an essential worker during the COVID-19 pandemic in Oregon. Each check-in call will have a facilitator to guide the conversation.
"We at Lines for Life want to thank you for all the work you do to keep our communities safe," the organization said. "We are offering a place for helpers to exchange stories of hope and areas of need. We especially want to hear what things are coming up for you personally and explore how we can cheer one another on to continue the good work you are already doing. We ultimately want to create space to breathe out stress and breathe in hope."
The meetings are held using Zoom conference calls from 12:30 p.m. to 1 p.m. every Monday, Wednesday and Friday at this link: https://zoom.us/j/4848426773.  Please share this invite with anyone in your network of Oregon helpers.
ORD2 Indivisible Year-End Zoom General Meeting
December 7 @ 6:30 pm – 8:00 pm
https://ord2indivisible.org/event/ord2-indivisible-year-end-zoom-general-meeting/
https://ord2indivisible.org/wp-content/uploads/2020/12/take-action-2.jpeg
158
315
CTA Team
https://ord2indivisible.org/wp-content/uploads/2017/06/ord2Logo-300x105.png
CTA Team
2020-12-07 11:44:39
2020-12-07 11:44:39
Call to Action #1059: We Need COVID Relief! (December 7, 2020)