CALL TO ACTION #768: CALL FOR THE COURAGE TO DEMAND THE TRUTH (September 27, 2019)
---

402 Days
Until the 2020 Election
---
CALL FOR THE COURAGE TO DEMAND THE TRUTH

 
---
On Tuesday, House Speaker Nancy Pelosi announced a formal impeachment inquiry, stating
"No one is above the law." 
Thus far in this presidency, that simply has not been true.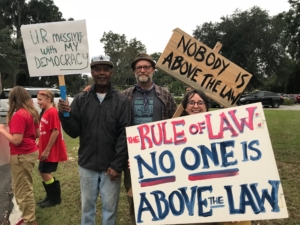 Trump has criminally endangered our national security and undermined our democracy to enrich himself, with no consequences.  There have been no checks or balances. No oversight. 
Members of his administration have ignored subpoenas. They've  refused to testify before committees.  They've refused to answer questions or lied when they did so. 
With no consequences.   
Until now, even after gaining a majority in the House, Democratic leadership has been slow to take forceful action.  But the political risks they fear can no longer be more important than our democratic institutions.   
The focus of the impeachment inquiry must include all of Trump's high crimes and misdemeanors, not just the most recent one. 
Congress must not allow hearings to be disrupted by playground bullies.  They must enforce Contempt of Congress.  They have the right and the power to fine and/or imprison every Trump accomplice who refuses to cooperate.  They should do so.  
Tell your MOC's that the American people deserve the truth, and those who represent us must do what is necessary to uncover it.   
---
**ACTION ONE: CALL OUR SENATORS

**
SAMPLE SCRIPT FOR SENATORS MERKLEY AND WYDEN:
"My name is [–] and I'm a constituent from [town/city], Oregon [zip code]. I am calling . . .
. . . to thank the Senator for his strong support of an impeachment inquiry.  I am also asking him to continue to support the impeachment hearings, and to begin working for bipartisan votes should impeachment articles reach the Senate. Please also ask the Senator to call for the recess to be canceled so this critical process can move forward.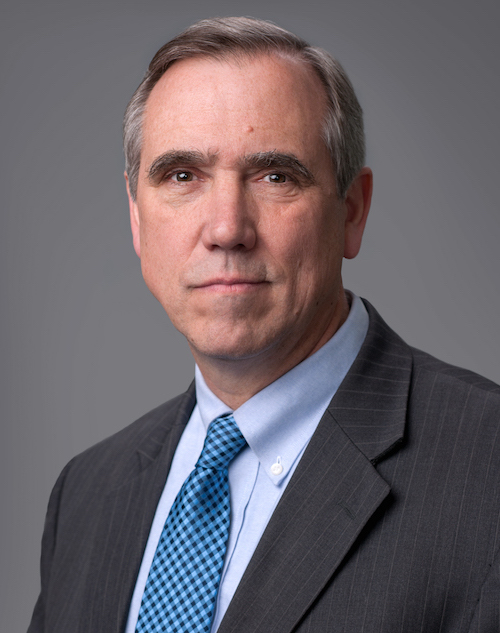 SENATOR JEFF MERKLEY
Portland: (503) 326-3386, DC: (202) 224-3753
Salem: (503) 362-8102, Eugene: (541) 465-6750
Medford: (541) 608-9102, Bend: (541) 318-1298
Pendleton: (541) 278-1129
https://www.merkley.senate.gov/contact/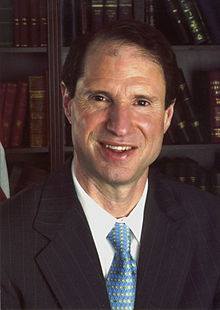 SENATOR RON WYDEN
Portland: (503) 326-7525, DC: (202) 224-5244
Salem: (503) 589-4555, Eugene: (541) 431-0229
Medford: (541) 858-5122, Bend: (541) 330-9142
La Grande: (541) 960-7691
https://www.wyden.senate.gov/contact/
---
**ACTION TWO:

CALL COMPLICIT GREG WALDEN**
SAMPLE SCRIPT FOR WALDEN:
"My name is [–] and I'm a constituent from [town/city], Oregon [zip code]. I am calling because . . .
. . . Donald Trump continues to commit impeachable offenses while obstructing Congressional investigations.  I am asking Greg Walden to find the courage to put country over party.  I am asking him to join his colleagues who are standing up for our democracy by supporting the impeachment inquiry.  I am also asking him to demand an end to his party's support of this administration's obstruction and contempt both for Congress and the rule of law. 
Through Greg's actions and inactions — the silence is deafening— he continues to signal that he fully supports Trump, regardless of how much damage Trump is doing to our democracy and to world stability. Know that we are still here, we will hold him accountable, we are working to flip his seat BLUE — #2020IsNow!
---
ORD2 Indivisible 2020 Fundraising Campaign
As we approach what will be the most important election of our lifetimes, ORD2 Indivisible wants to be in a secure financial position to help engage as many voters in our district in the election process as possible. To accomplish this goal we are conducting the ORD2 Indivisible 2020 fundraising campaign.
The next 20 people who donate $20 (or more) will receive a prize!
Please make an online donation by clicking on the 2020 image below: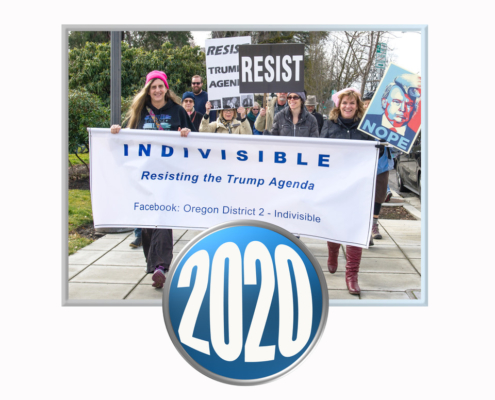 To make a donation by check, please make the check payable to ORD2 Indivisible and mail to:
ORD2 Indivisible
P.O. Box 1242, Phoenix, OR 97535
https://ord2indivisible.org/wp-content/uploads/2019/09/Fight-Truth-Decay-e1569591822427.jpg
456
500
CTA Team
https://ord2indivisible.org/wp-content/uploads/2017/06/ord2Logo-300x105.png
CTA Team
2019-09-27 06:49:39
2019-09-27 07:07:03
CALL TO ACTION #768: CALL FOR THE COURAGE TO DEMAND THE TRUTH (September 27, 2019)