Announcing the launch of our 2020 fundraising campaign!
As we approach what will be the most important election of our lifetimes, ORD2 Indivisible wants to be in a secure financial position to help engage as many voters in our district in the election process as possible.
To kick off our campaign we are excited to announce ORD2 INDIVISIBLE 20/20. The first 20 people who donate $20 (or more) will receive a prize. Make your online donations by clicking on the 2020 image below:

---
"NO COLLUSION, NO OBSTRUCTION" IS A LIE
---
The list of Trump's attacks on America's government is too long to capture here. He started by putting people in charge of departments and agencies who have spent their careers trying to dismantle those institutions.
Trump's most pernicious assault has been on truth itself.
He has savaged the truth tellers: the mainstream media, the Justice Department and, now his most malignant attack, the Intelligence Community. He has also started calling the truth tellers "traitors."
He has lied about:
Immigrants
NAFTA
Climate change
The Iran nuclear deal
Russia's election interference
The "benefits" accruing from his monster tax cut
When reality doesn't follow his fictions, he lies by blaming Democrats.
Trump has told more than 10,000 lies since his election. His Twitter feed is a torrent of lies. His lies are repeated by Fox and even by the mainstream media. And as Lenin found, lies repeated often enough become truth. Much of his base believes his lies, which further divides America and fuels hate and hate crimes.
Trump's barrage of lies leaves democracy wobbling, exactly as any enemy of America would want. If Trump isn't Putin's tool, he's Putin's dream.
We must fight our way back to the truth.
It begins with an impeachment inquiry.
Now!
---
**ACTION ONE:

CALL OUR SENATORS

**
SAMPLE SCRIPT FOR SENATORS WYDEN AND MERKLEY:
"My name is [–] and I'm a constituent from [town/city], Oregon [zip code]. I am calling because . . .
our democracy depends on people making informed choices. But Trump, Russia and Fox win by repeatedly lying. You need to fight for the truth by calling out Trump's lies, loudly and often, demanding an impeachment inquiry now.
Thank you."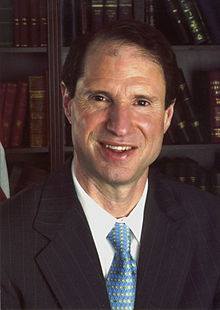 SENATOR RON WYDEN
Portland: (503) 326-7525, DC: (202) 224-5244
Salem: (503) 589-4555, Eugene: (541) 431-0229
Medford: (541) 858-5122, Bend: (541) 330-9142
La Grande: (541) 960-7691
https://www.wyden.senate.gov/contact/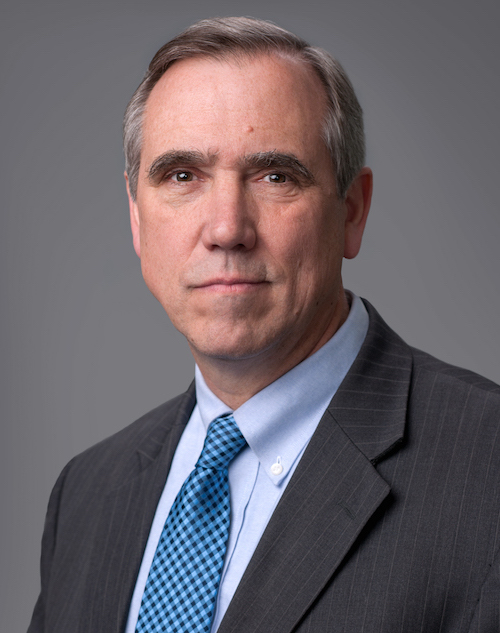 SENATOR JEFF MERKLEY
Portland: (503) 326-3386, DC: (202) 224-3753
Salem: (503) 362-8102, Eugene: (541) 465-6750
Medford: (541) 608-9102, Bend: (541) 318-1298
Pendleton: (541) 278-1129
https://www.merkley.senate.gov/contact/
---
New York Magazine, April 12, 2019: "Trump's War on Democracy: An Update" http://nymag.com/intelligencer/2019/04/trump-war-on-democracy-homeland-security-william-barr-treason.html
CNN, May 30, 2019: "Fact-checking Trump's flurry of lies and falsehoods Thursday morning about the Mueller probe https://www.cnn.com/2019/05/30/politics/fact-checking-trump-mueller-claims/index.html
The Nation, Sept. 24, 2018: "Donald Trump's War on Democracy / The president's actions have been much more sinister than just tantrums and Twitter antics." https://www.thenation.com/article/donald-trumps-war-on-democracy/
Rolling Stone, May 28, 2019: "The Trump Administration is Cooking Stats to Kepp the Sick Sick and the Poor Poor" https://www.rollingstone.com/politics/politics-news/welfare-trump-administration-poverty-841006/
The Hill, May 30, 2019: "Republican group to hand-deliver Mueller report to every GOP lawmaker" https://thehill.com/homenews/house/446140-republican-group-to-hand-deliver-mueller-report-to-every-gop-lawmaker
Time Magazine/Assoicated Press, May 30, 2019: "President Trump Tweets That Russia Helped Him Get Elected, Then Quickly Backtracks http://time.com/5598147/trump-russia-help-elected/?utm_source=reddit.com
Washington Post, May 28, 2019: "James Comey: No 'treason.' No coup. Just lies — and dumb lies at that. https://www.washingtonpost.com/opinions/james-comey-no-treason-no-coup-just-lies–and-dumb-lies-at-that/2019/05/28/45f8d802-8175-11e9-bce7-40b4105f7ca0_story.html?utm_term=.b31090f1e2e1
New York Times, May 1, 2019: "Reimagining America: Admitting the truth is the first step toward our country's restoration." https://www.nytimes.com/2019/05/01/opinion/trump-barr-2020-election.html
Daily Hampshire Gazette, May 3, 2019: "Columnist William Newman: The dangers of accepting presidential lies" https://www.gazettenet.com/Columnist-William-Newman-25312880
https://ord2indivisible.org/wp-content/uploads/2019/05/Impeach.jpg
225
400
CTA Team
https://ord2indivisible.org/wp-content/uploads/2017/06/ord2Logo-300x105.png
CTA Team
2019-05-31 06:38:05
2019-05-31 06:40:18
CALL TO ACTION #690: "No Collusion, No Obstruction" is a Lie (May 31, 2019)