41

 Days until the Senate Runoff Election in Georgia!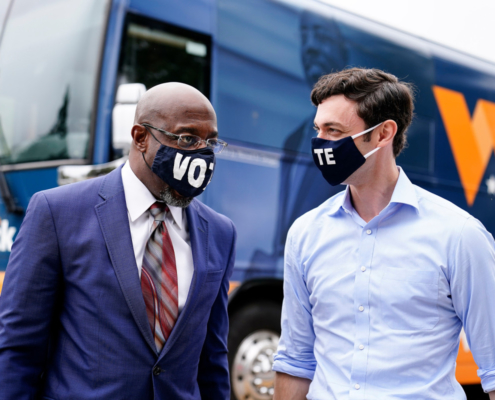 (Raphael Warnock and Jon Ossof)
See

Action Three

below for ways to HELP these two guys!
---
***CALL TO REFLECTION***
Gratitude and Reflection
---
We are grateful for the opportunity to connect with loved ones virtually until it's safe to be together; for our national community of progressive grassroots activists; and for the hope and determination we take into the new calendar year because of the hard work we've done in this one.
We are grateful for the progressive leadership of our Members of Congress; the responsiveness of their staff; and our dedicated and delightful ORD2 Indivisible volunteers and organizers. 
We ask our ORD2 Indivisible community to pause this Thanksgiving week and recognize that, for a very short time, the state of Oregon has rested upon the historic land of numerous diverse indigenous communities. Columbus did not "discover" America — this land has been inhabited for over 10,000 years.
Hin-mah-too-yah-lat-kekt (Chief Joseph)
Please reflect upon your place on this land, the injustices that have brought us here, and how we can honor the original people: 
Burns Paiute Tribe
Confederated Tribes of the Coos, Lower Umpqua and Siuslaw Indians
Confederated Tribes of the Grand Ronde Community of Oregon
Confederated Tribes of Siletz Indians
Confederated Tribes of the Umatilla Indian Reservation
Confederated Tribes of Warm Springs
Coquille Indian Tribe
Cow Creek Band of Umpqua Tribe of Indians
Klamath Tribes
SENATOR JEFF MERKLEY
Portland: (503) 326-3386, DC: (202) 224-3753
Salem: (503) 362-8102, Eugene: (541) 465-6750
Medford: (541) 608-9102, Bend: (541) 318-1298
Pendleton: (541) 278-1129
https://www.merkley.senate.gov/contact/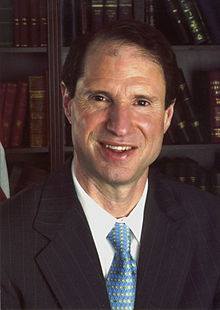 SENATOR RON WYDEN
Portland: (503) 326-7525, DC: (202) 224-5244
Salem: (503) 589-4555, Eugene: (541) 431-0229
Medford: (541) 858-5122, Bend: (541) 330-9142
La Grande: (541) 960-7691
https://www.wyden.senate.gov/contact/
---
**ACTION TWO:

CALL COMPLICIT GREG WALDEN**
SAMPLE SCRIPT FOR WALDEN:
"My name is [–] and I'm a constituent from [town/city], Oregon [zip code]. 
As Greg Walden attends holiday events, further risking everyone's lives, please ask him to reflect on his GOP leadership's seemingly unending attempts to undermine our national security and democracy. He is apparently going to continue to enable, aid and abet Trump's attempted authoritarian coup. Greg has himself led efforts to destroy our health, our safety, and our democracy. 
This is a betrayal of the highest order; history will not be kind.
I am thankful that his time in office is rapidly coming to an end.
Thank you."
---
**ACTION THREE:

BE AN ACTIVIST

**

ONGOING:  Two US Senators, Jon Ossoff and Raphael Warnock, have runoff elections coming up in Georgia, and we could wrest the power of the majority from Mitch McConnell if they win – a very good thing indeed. If you want to get involved in that effort, here are a couple of easy ways to do that…
November 25, 12:30 p.m. – 1:00 p.m.
Ongoing every Monday, Wednesday and Friday
#MyORHealth  Support is available for Oregon's "helpers"
Lines for Life has created a Virtual Wellness Room to offer support to helpers, mental health professionals, first responders, social workers and anyone considered an essential worker during the COVID-19 pandemic in Oregon. Each check-in call will have a facilitator to guide the conversation.
"We at Lines for Life want to thank you for all the work you do to keep our communities safe," the organization said. "We are offering a place for helpers to exchange stories of hope and areas of need. We especially want to hear what things are coming up for you personally and explore how we can cheer one another on to continue the good work you are already doing. We ultimately want to create space to breathe out stress and breathe in hope."
The meetings are held using Zoom conference calls from 12:30 p.m. to 1 p.m. every Monday, Wednesday and Friday at this link: https://zoom.us/j/4848426773.  Please share this invite with anyone in your network of Oregon helpers.
https://ord2indivisible.org/wp-content/uploads/2020/11/speak-the-truth.jpeg
720
960
CTA Team
https://ord2indivisible.org/wp-content/uploads/2017/06/ord2Logo-300x105.png
CTA Team
2020-11-25 06:43:46
2020-11-25 06:43:46
CALL TO REFLECTION #1056: Gratitude and Reflection (November 25, 2020)