Come join us as we gather to write postcards to our elected officials!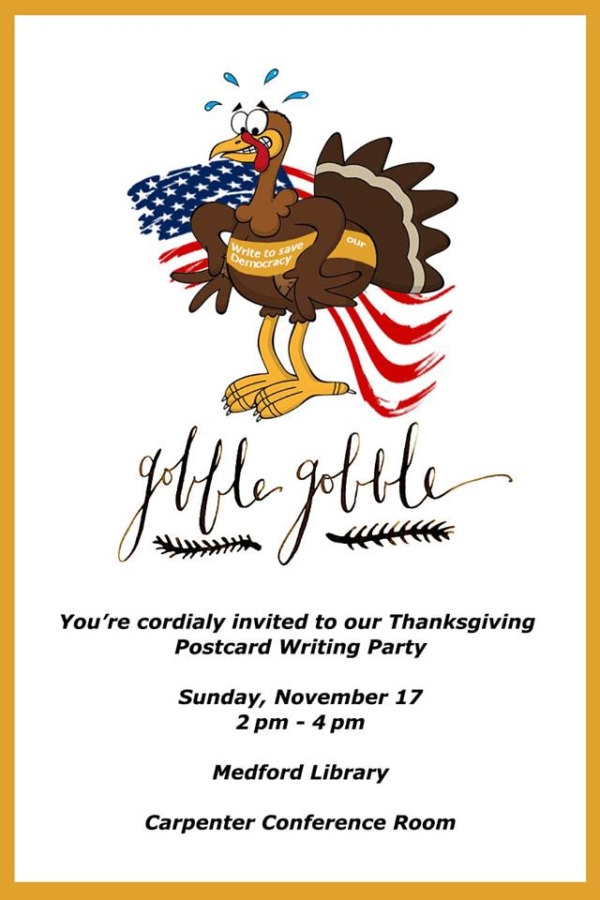 Take this opportunity to send thanks to those who are serving us with honor, honesty and integrity. Let those who are doing otherwise know how you feel.
Please bring non-perishable food items to be donated to local food banks. Also bring warm clothes, blankets and sleeping bags that can be donated to local shelters.