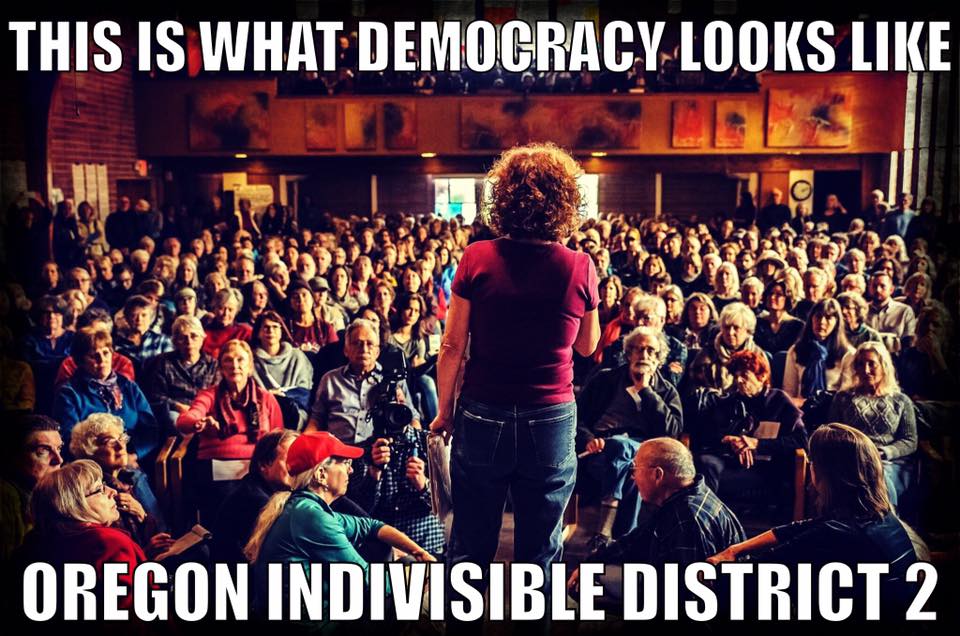 Rep. Greg Walden has sided with corporate donors over his constituents and has consistently been on the wrong side of every important issue. Now he is spearheading the ACA repeal with absolutely no viable replacement plan. Walden and the GOP need to hear us loud and clear: "Hands off our ACA, Medicaid and Medicare!"
When: Tuesday, January 31 at 12 noon
Where: Federal Courthouse — 310 W 6th St, Medford, OR (corner of Holly st.)
What: We will walk to Greg Walden's office, North Central Ave., and peacefully voice our discontent.
Bring your protest signs and your ACA stories and remember to be courteous and peaceful when representing Indivisible in public.