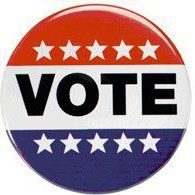 Jim Crary* invites the press and the public to hear his plans to repeal & replace Greg Walden as your representative in Oregon's Congressional District 2; and to stop the corporate takeover of our country!
Infrastructure Plan Unveiling: Jim will unveil his innovative new "moon-shot" idea to Invest in our People and our Planet; creating good paying jobs while stopping climate change.
Open to the public!
Bring your questions and your friends!
Saturday, February 17
7:30 – 9:00 p.m.
Medford Library (Lare Conference Room)
205 S Central Ave
Medford, Oregon 97501
*ORD2 Indivisible is not endorsing any individual candidate for the primary election for the Oregon District 2 US House of Representatives seat, scheduled to conclude on May 15, 2018.  We encourage all registered candidates to submit their respective events for posting on our website.  We also encourage all registered voters to attend as many of these events as possible.
https://ord2indivisible.org/submit-your-event/