Indivisibles, we did it — we beat Donald Trump!
We've been working toward this day for so long, and in some ways, it's hard to believe this moment has arrived. But it has! With more than 75 million votes — the most in US history — the people have chosen Joe Biden and Kamala Harris and they will be inaugurated this Wednesday, January 20, 2021.
JOIN US TO CELEBRATE!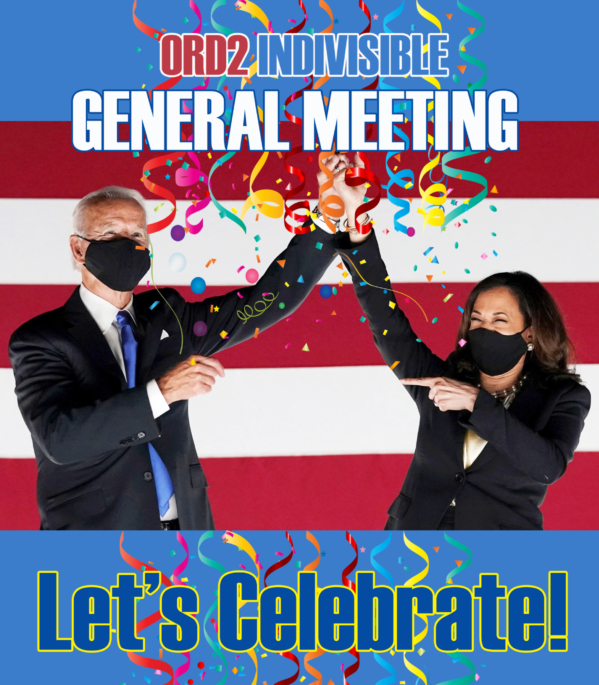 Click here to join the Zoom meeting on Monday, January 18 from 6:30 – 8:00 p.m.
Join Zoom Meeting
http://us02web.zoom.us/j/81272708281