Join KS Wild for weekly webinars happening throughout the month of May focused on learning about the intersection of climate change, wildfires, forests, and human communities in southern Oregon.
The landscapes we cherish today may look significantly different in the decades to come. Panelists will speak to the need for climate adaptation strategies to drive conservation and land management decision making in this time of rapid environmental change.
Panelists: Alan Journet, PhD, Co-facilitator SOCAN; Bill Kuhn, PhD, Southwest Oregon Area Ecologist RRSNF; Jessica Halofsky, PhD, Research Ecologist, Pacific Northwest Research Station Director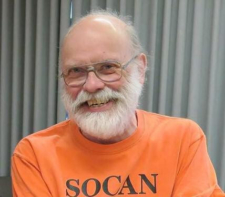 Alan Journet taught Biology and Environmental Science for thirty years at Southeast Missouri State University, was active in the local Sierra Club group, and formed the Southeast Missouri Climate Protection Initiative. After relocating to Southern Oregon with wife Kathy Conway Alan built an energy efficient passive/active solar home in the Applegate Valley. Finding no grassroots climate activist organization in the region, Alan and Kathy established Southern Oregon Climate Action Now, of which he serves as Co-facilitator and Board President.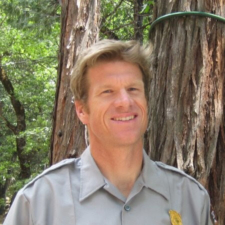 Bill Kuhn has been the Area Ecologist for the US Forest Service Southwest Oregon area since 2017, and leads a small team of ecologists that support the Rogue River-Siskiyou and Umpqua National Forests. As an applied ecologist, Bill utilizes published research, models, datasets, and inventory and monitoring data to inform forest specialists and managers about recommended management direction. His work focuses on forest restoration needs, objectives, and implementation, as well as vegetation, fire effects, and climate impacts monitoring. His management interests and expertise lie in the fields of vegetation and forest ecology, fire ecology, climate change adaptation, and restoration ecology.
Jessica Halofsky's research is focused on assessing potential effects of climate change on forest vegetation and disturbance regimes, using both modeling and field-based approaches. Jessica also facilitates development of climate change vulnerability assessments and adaptation plans for national forests and other partners across the western United States.