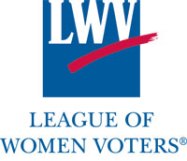 The League of Women Voters of Klamath County is sponsoring a free public forum:
No Pipeline! No Compressor Station!
The forum will be held on Saturday, May 12 @ 10:00 – 11:30 a.m. at the Klamath Community College, Building 8, Room 823, 7390 South 6th Street, Klamath Falls, OR 97603
The event includes the showing of a short video on the basics of the project that outlines the detrimental impacts of the pipeline and compression station proposed to be built in Malin. Notable among those who will be negatively impacted are landowners. Two special guests at this meeting will share landowner stories. Deb Evans owns forest acreage in Klamath County and, along with her husband Ron, has made it her business to fight the project with knowledge. She will share some of her experiences. Juliet Grable is a freelance writer who is gathering stories of landowners along the 229-mile, 36-inch pipeline.
There will be a Q & A portion and resources will be provided for attendees who would like to be involved.